Monterey, CA
August 28, 2021
An Evening of
IMPROV COMEDY
Presented by Irreverent Improv and the Pink Flamingo Theater
Saturday, August 28, 2021 at 7:30pm
Tickets $15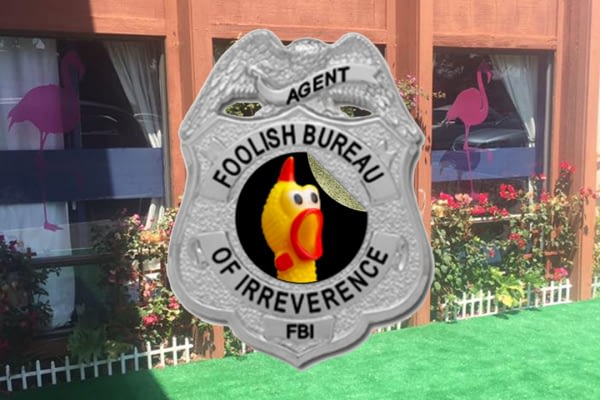 Jeff Ringgold and Chris Shurland are agents of the FBI – the Foolish Bureau of Irreverence. They have a combined 40+ years of improv experience and have trained at some of the major improv companies in the country, including Second City, Comedy Sportz, iO, Annoyance, Groundlings, etc. An FBI show is a fun, high energy exploration of quirky characters.
Location & Contact Info
The workshops and show will be held at the Pink Flamingo Theater in Monterey.
If you have any questions, please call or email and we will get back to you as soon as possible.
2115 North Fremont St., Monterey, CA 93940
Irreverent Improv: 805-364-2319
Pink Flamingo Theater: 831-238-2399