Featured
Workshops
We teach a full range of workshops for beginner to advanced improvisers.
We also build custom workshops based on the needs of the theater or community we are visiting.
Getting Back in the Saddle
A workshop to re-connect after being away so long!
Now that we can finally be on stage again – in person, with other real live humans – get a refresher on how to connect with your scene partners and the audience. You will learn several tools to bond with your scene partners to quickly find emotional connections between your characters to take your performances somewhere real and somewhere fun.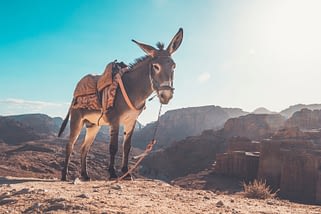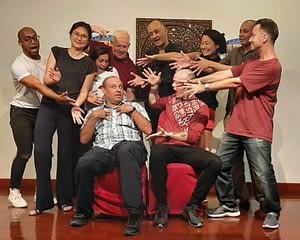 Make it Matter! Make it Fun!
Make your improv and stage presence richer by learning tools to heighten your scene work to move story arcs along and get yourself, your scene partners, and your audiences deeply invested in what happens to the characters in the world you've created.
Silence is Golden
aka Shut Up & Do Something!
---
Actions really do speak much louder than words!
Embrace silence through object and space work to convey how your characters feel about each other in this truly fun workshop.
Snapping Into Characters
Instantly create and immerse yourself into characters and view the world through their eyes using a wide variety of tools you will learn in this workshop. You will be surprised what you can create.
Super Yes!
Created by John Abbott and taught only by him and Chris Shurland, Super Yes will change the way you view improv. This workshop will give you a unique tool to propel whatever your scene partner gives you into orbit.