A Meaningful Way to Improvise.
Irreverent Improv believes that there is no one-size-fits-all approach to how improv is taught, performed on stage, or how applied improvisation is used in the workplace.
A Multi-Faceted Approach
At Irreverent Improv we teach improvisers several different approaches to their scene work in order to give them many different tools to have fun and create great art.
Likewise, through our i2 for Business program, we provide corporate clients improv for business with an arsenal of approaches to make their teams and leaders more productive and confident.
Our Focus
Whether you an improviser looking to up your game, a venue looking for a fun & interactive performance, or a business looking to think outside of the box, Irreverent Improv can help!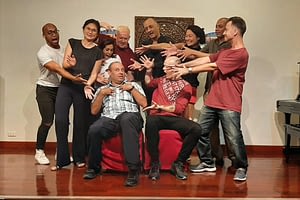 Workshops
We teach fun, informative workshop to performers to give them to tools to succeed in their performance and have FUN doing it.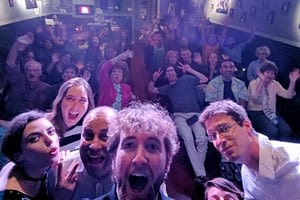 Performances
We have created and coached a variety of improv teams that have performed on stages and festivals across the country. Currently we have teams based in Chicago, San Jose, and Santa Barbara.
i2 for Business
Our founders have decades of legal and business experience in several industries and can use the core principals of improv to exponentially increase vital business skills such as communication, innovative thinking, problem-solving, and so much more.
Based in Southern California with additional coaches & teams in the Bay Area & Chicago.
info@i2improv.com
858.480.9423